Neo Sanjivani Acacia honey is from the nectars of Acacia flowers native to the Himalayan region. It is the powerhouse of minerals and vitamins, including magnesium and vitamin C. It has a low acid content and pairs well with fruits and nuts.
Acacia honey has antioxidant and antibacterial properties that help speed up wound healing. All in all, It prevents bacterial contamination and infection.
It has a high amount of natural antioxidants that fight damage from free radicals. Regular consumption of acacia honey may help lower your blood pressure and increase haemoglobin levels.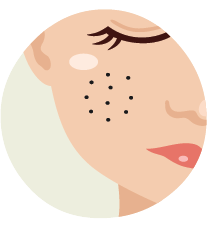 It has strong antibacterial properties that keep the skin free from bacteria and prevent skin conditions like acne. For this purpose, It is one of the best home remedies for treating acne naturally.
Reduce chronic conditions
It contains flavonoids, a primary type of antioxidant that may help reduce the risk of chronic conditions, including heart disease and certain types of cancer.
Yes, It has beta carotene that helps with improved brain function.
Yes, it has calming and relaxing effects, which help combat anxiety disorders; as well as stress or insomnia. Moreover, taking a tablespoon of it in a glass of lukewarm milk before bedtime would improve sleeplessness.
Yes, It qualifies as a sporty supplement input and is thus, a nutritional agent for athletes, bodybuilders, and gymnasts